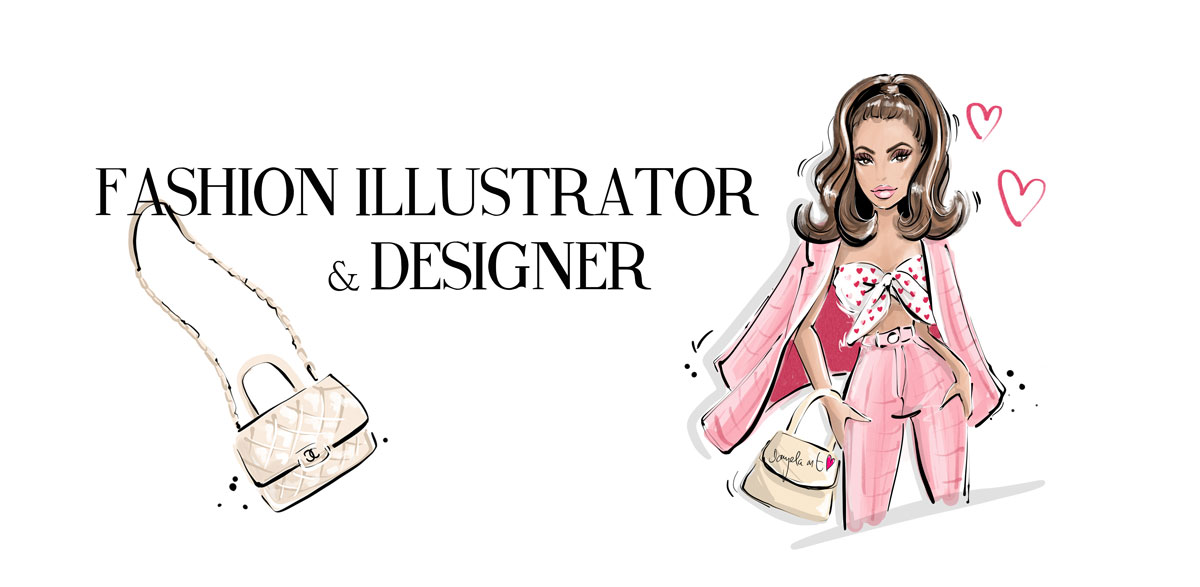 I am a fashion illustrator and graphic designer.
Love, femininity and the BOSS BABE theme are the main attributes of my work. Take a look at some part of my work and dive into my colorful fashion world. Visit also our e-shop, where you can buy products with my author's illustrations or the Danyela art clothing collection.
In the EVENTS section, you can also see our upcoming events and sign up for my fashion workshops or drawing courses.
I am here not only for you, but also for your business. Use my illustrations and graphic services for your brand or website. Order a live sketching or a workshop from Danyela art for your event.
I look forward to our cooperation.
Do not hesitate to contact me by email at info@danyelaart.com