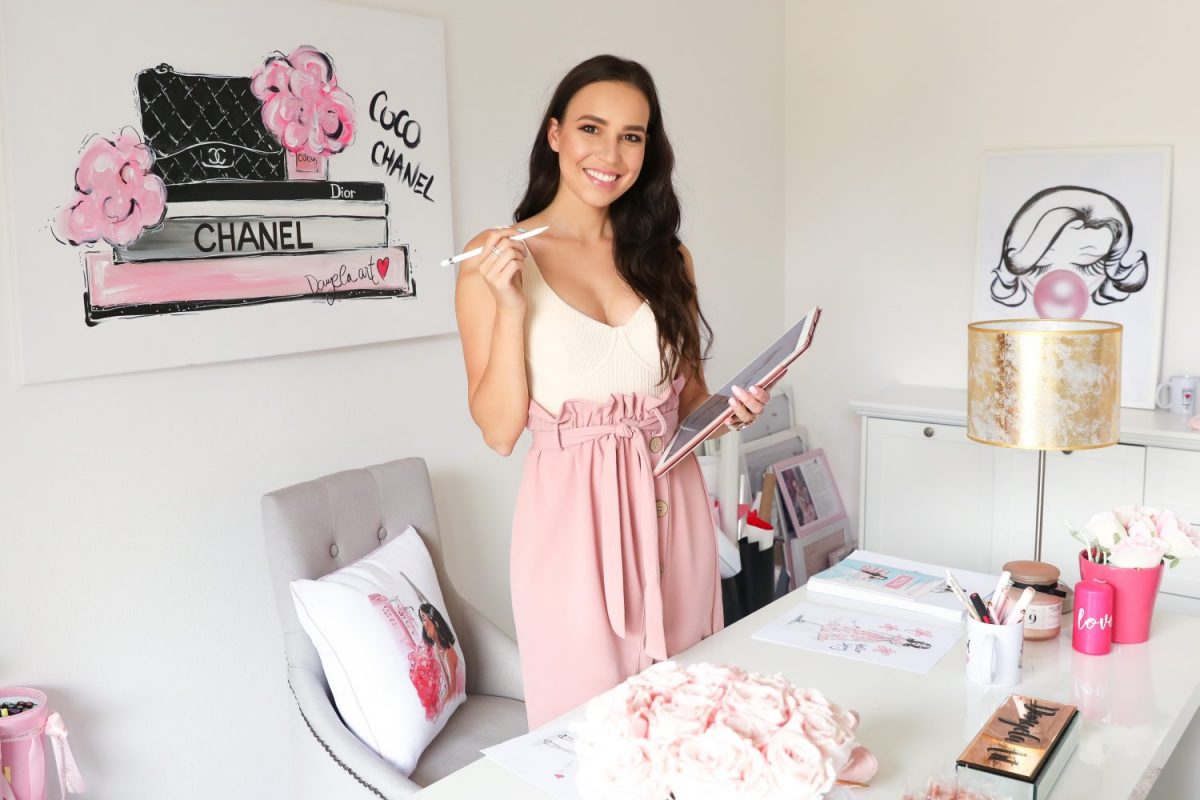 Danyela art is a slovak fashion illustrator and designer.
The main theme of her work is a fashion illustration and product illustration, made in unique author's style.
Danyela art offers promo illustrations, designs and visuals for companies and fashion brands. She takes part in planning and preparation of promo campaigns, press conferences and events as well.
Our clients include brands and projects such as Miss Slovakia, GOSH Copenhagen, The Institute of medicine IEM, IEM SPA, cosmetics ála Palla, Eurovea Fashion Forward, La Donutiera, Reebok, ESET, Kik, ČSOB Leasing, EMMA, Eva hriešne dobrá, Evita magazine, Forbes and other clients from abroad such as Albatros Media, Batiste, magazine COSMO girl, influencer Carmen Mercedes – @carmushka, influencer Lindsi Lane – @lindsilanestyle, Beverly Hills BOSS – Nicole Rodriguez.
Danyela art also organizes creative and fashion illustration workshops for the public and companies as well. You can meet her at social occasions and events by performing "live sketching" – illustrating of fashion portraits live.
Danyela art offers her own clothes collections and lines, gift and interior accessories. The line of Danyela art clothes is sewed for all the women, who want to feel beautiful and comfortable. The clothes are designed for practical purpose for formal events so as for everyday wearing. The main idea not only in clothes collection but also in t-shirt collections and design products such as mugs and phone cases is the term "GIRLBOSS" – a successful young woman. Danyela art inspires and motivates.